As others have pointed out, it's an interesting idea, but there's NO way in hell this is going to work considering the variables involved. And for too many reasons to mention. But I'll try my best to summarize...
First of all, why would the ZFT think there would be approximately 1,000 fans that would be able to afford to put on their businessman hat and jump on board this venture, not to mention create the time to make it work?!!!
Secondly, even though I believe demand will be a bit higher for this title than most ZFT releases over the past 15 years, which I estimate have sold 5,000-10,000 units each, I don't believe
Roxy by Proxy
will sell more than 10,000 units. So, probable CD cost of $15 x 10,000 units = $150,000. And of course the sellers don't get to keep anywhere near that amount of $$$ due to manufacturing costs, etc. And since the amount of capital the ZFT apparently need to finish
The Roxy Performances
DVD is $1 million (1,000 fans x $1,000 per each fan) along with considering the basic gross sales for
Roxy by Proxy
probably won't be more than $150,000, unless the ZFT can convince approximately 1,000 fans to participate, I don't see how ANY fan would think they could profit from this. The best case scenario would be that if 1,000 fans did sign up, consequently each participant would be able to sell about 10 CDs. But the profit margin would be minimal - I'd estimate about $100, tops. However, each participant would lose about $900, considering the $1,000 they would've initially invested for the ACTUAL LICENCE and entire deal. So ultimately, there wouldn't be a profit for them after all.
Lastly, we've all been promised
The Roxy Performances
DVD for EONS now. And the way the ZFT phrased the email for this "project" heavily implies that if it doesn't work and they don't end up getting the amount of fan support/capital they need to apparently finish
The Roxy Performances
DVD, then we won't be getting it. If this is true, then that seriously would piss me off (and I'm sure I'm not the only one who feels that way). And this is coming from someone who hasn't been that critical of the ZFT since I've been posting here now for 10 years. But that might change…
I for one, will wait for Barfko Swill to sell
Roxy by Proxy
instead…
Btw, IMO, if it does FINALLY get released,
The Roxy Performances
DVD will outsell
Roxy by Proxy
BY FAR…
_________________
ONE NATION UNDER SOCIALISM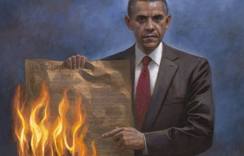 Because of Obamination's spending & socialist BS, America and much of the world will endure one of the worst depressions in history in
5...4...3...2...