1970-11-19 Fountain Street Church, Grand Rapids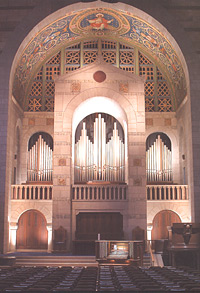 I saw Frank Zappa and the Mothers of Invention for the first time in
1970. He played at the Fountain Street Church in Grand Rapids,
Michigan -- a presentation of the church's youth group. It was likely
their last presentation, too. According to a friend of my mother's
who attended the church, the congregation was scandalized when word
got out that Zappa performed a piece called "Penis Dimension." After
the show I snuck backstage and observed bandmember Howard Kaylan
talking to two groupies. Or maybe they were just two starstruck
church girls. I sidled up to Zappa and, quoting a snatch of
conversation on an early Mothers album, I said "My hair's getting
good in back, isn't it?" He chuckled. Four years later I saw the band
again at Michigan State University.
words taken from
http://www.joeyharrison.com