ketchup time!
TGE Charlotte Friday (I went back to pick up my CD player I accidentally left there last week).
this version
Now playing!
$2.18US
Onto McKay
$2.92US
Back to McKay yesterday (they restocked)
remaster, extra tracks, second copy
second copy
advance copy, no booklet
definitive edition remaster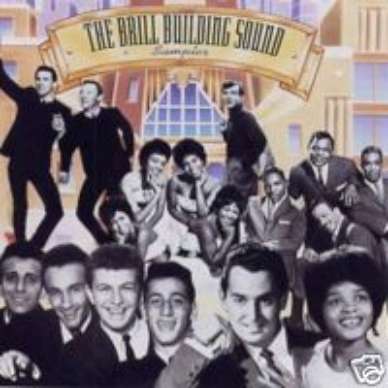 Tracklisting: Little Eva-The Loco-Motion, Drifters-Up On the Roof, Skeeter Davis-I Can't Stay Mad At You, Shirelles-Will You Love Me Tomorrow, Righteous Brothers-(You're My) Soul and Inspiration, Gene Pitney-I'm Gonna Be Strong, Manfred Mann-Do Wah Diddy Diddy, Raindrops-The Kind of Boy You Can't Forget, Neil Sedaka-Breaking Up Is Hard To Do, Ben E. King-Spanish Harlem, Dion & the Belmonts-Teenager In Love, Bobby Darin-Dream Lover and Girlfriends-My One and Only, Jimmy Boy.
[img]http://g-ecx.images-amazon.com/images/G/01/ciu/71/3d/9eae820dd7a0c0f6c5fb
e010.L.jpg[/img]
no booklet
Disc: 1
1. Stormy Weather - Ben Webster
2. Do You Know What It Means to Miss New Orleans? - Louis Armstrong
3. Autumn in New York - Sonny Stitt
4. Crepuscule With Nellie - Thelonious Monk
5. Don't Explain to Me Baby - Miles Davis
6. Love for Sale - Stephane Grappelli
7. Groovin' for Nat - Donald Byrd
8. Black Market Stuff - Nat King Cole
9. Body and Soul - Art Tatum
10. B.P. Blues - Paul Gonsalves, Ray Nance
(CD+DVD)
second copy
(With Bonus Disc) 2001 Remaster
no slipcase
W. German pressing for Japan

1. Beautiful Dreamer-Raul Malo
2. Slumber My Darling-Yo Yo Ma, Edgar Meyer and Mark O'Connor featuring Alison Krauss
3. Don't Bet Money on the Shanghai-BR5-49
4. Nelly Was A Lady-Alvin Youngblood Hart
5. No One To Love-Judith Edelman
6. Camptown Races-The Duhks
7. My Old Kentucky Home-John Prine
8. Autumn Waltz-Henry Kaiser
9. In The Eye Abides The Heart-Beth Nielsen Chapman
10. Old Folks at Home (Swanee River)-David Ball
11. Oh! Susanna-Michelle Shocked & Pete Anderson
12. Willie We Have Missed You-Grey DeLisle
13. Hard Times Come Again No More-Mavis Staples
14. Gentle Annie-Ollabelle
15. Jeanie With the Light Brown Hair-Roger McGuinn
16. Ah, May The Red Rose Live Always!-Suzy Bogguss
17. Holiday Scottisch-Will Barrow
18. Comrades Fill No Glass For Me-Ron Sexsmith
2004 hybrid SACD
no slipcase
and my "big ticket items"...
second copy, but 1990 US "unremastered" CDs
gold CDs, no booklet
$15.88US
and lastly, this came in from Amazon for 444 points (~$4.44US)
a truncated twofer on one CD of Live in Europe and Stage Struck (i have the Live in Europe remaster CD with 2 bonus tracks)
1. Messin' With The Kid
2. Laundromat
3. I Could've Had Religion
4. Pistol Slapper Blues
5. Going To My Home Town
6. Bullfrog Blues
7. Shin Kicker
8. Wayward Child
9. Brute Force And Arrogance
10. Moonchild
11. Follow Me
12. Bought and Sold
13. Shadow Play