Caputh wrote:
Wow! WalkerJWalker seems to be on a mission to purchase every single album ever released.
(It's sour grapes, really -I'm just jealous
).
I still have a few more CDs to go! ...and every version, too. Don't worry, I get envious of other's new purchases as well. I have plenty to listen to.
(I lost this posting, halfway done, while I ran my daughter to work, my laptop locked up, so I am starting over)
I went to McKay's yesterday for the first time in about two weeks. They restocked the very scratched and bargain CDs three times while I spent too much time there. I do get carried away shopping there but for less than a new FZ release, I got 56 CDs. My latest place to scrounge for bargains. I picked up all the discs below for $15.94US.
second copy, but now I have the slipcase.
1988 remaster
2000 remaster
1998 remaster
signed by all three
signed
second copy
2CD limited edition version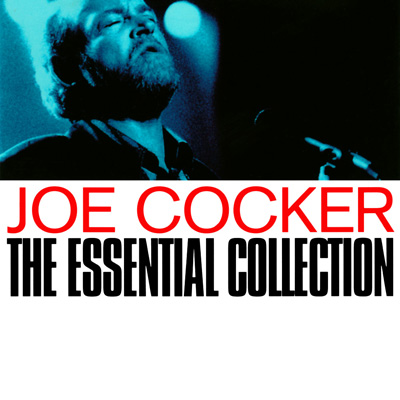 "A Few Words from the Bride" by Uma Thurman – 0:42
"Goodnight Moon" by Shivaree – 4:03
"Il tramonto" by Ennio Morricone – 1:15
"Can't Hardly Stand It" by Charlie Feathers – 2:48
"Tu Mirá" (edit) by Lole y Manuel – 4:00
"Summertime Killer" by Luis Bacalov – 3:39
"The Chase" by Alan Reeves, Phil Steele, and Philip Brigham – 1:03
"The Legend of Pai Mei" by David Carradine and Uma Thurman – 2:06
"L'arena" by Ennio Morricone – 4:46
"A Satisfied Mind" by Johnny Cash – 2:50
"A Silhouette of Doom" by Ennio Morricone – 2:54
"About Her" by Malcolm McLaren – 4:49
"Truly and Utterly Bill" by David Carradine and Uma Thurman – 0:47
"Malagueña Salerosa" by Chingon – 4:05
"Urami Bushi" by Meiko Kaji – 3:33
Hidden Track: "Black Mamba" by The Wu-Tang Clan – 2:38
The Postal Service "Such Great Heights"
Róisín Murphy "Ruby Blue"
Maria Taylor "Song Beneath the Song"
Tegan and Sara "Where Does the Good Go?"
Mike Doughty "Looking at the World from the Bottom of a Well"
Get Set Go "Wait"
The Eames Era "Could be Anything"
Rilo Kiley "Portions for Foxes"
Joe Purdy "The City"
Medeski, Martin & Wood "End of the World Party"
Ben Lee "Catch My Disease" (live)
The Ditty Bops "There's a Girl"
The Radio "Whatever Gets You Through Today"
Inara George "Fools in Love"
Psapp "Cosy in the Rocket"
1. Fly To The Angels - Slaughter
2. When The Children Cry - White Lion
3. The Warrior - Scandal
4. Heat Of The Moment - Asia
5. Love Of A Lifetime - Firehouse
6. (Can't Live Without Your) Love And Affection - Nelson
7. Give It To Me Good - Trixter
8. Owner Of A Lonely Heart - Yes
9. Your Love - Outfield
10. Edge Of A Broken Heart - Vixen
11. Bang Bang - Danger Danger
12. (I Just) Died In Your Arms - Cutting Crew
13. Fly High Michelle - Enuff Z'nuff
14. Stone Cold - Rainbow
15. Fantasy - Aldo Nova
16. Girlschool - Britny Fox
second copy
1994 remaster - the good one
1997 US CD
Hybrid SACD - DSD
DISC 1:
1. Sally Brown-Bad Manners
2. Big 9-Judge Dread
3. On My Radio-The Selector
4. Do The Jerk-Potato 5
5. Dave & Mary-The Hotknives
6. Blind Date-The Riffs
7. Don't You Tell Me-The Volcanoes
8. No-One But You-Arthur Kay & The Originals
9. Follow My Leader-The Loafers
10. Sheila-Burial
11. Skaville UK-King Hammond
12. Bluebeat Suit-Potato 5 And Laurel Aitken
13. Pound To The Dollar-Maroon Town
14. Jesse James-Clubland
15. Shame-Big 5
16. Best Of Both Worlds-The Selector
DISC 2:
1. Madness-The Selecter Feat. Prince Buster
2. Skinhead Girl-Bad Manners
3. Julie Julie-The Hotknives
4. Je T'aime-Judge Dread
5. Bad News-The Loafers
6. Monday Morning-The Riffs
7. Nostalgia-Maroon Town
8. King Hammond Shuffle-King Hammond
9. Bluebeat And Ska-Natural Rhythm
10. The Fitz-International Beat
11. Our Own Way-Skin Deep
12. Oh-Case
13. Dambusters-JJ All Stars
14. Ska Toon Time-The Volcanoes
15. Ska Wars-Arthur Kay
16. I Can See Clearly Now-Pauline Black
DISC 2:
1. Big 8 - Judge Dread
2. Magical Feeling - International Beat
3. The Selecter-The Selecter
4. Reburial-Potato 5
5. Return Of The Ugly-Bad Manners
6. Play My Record-Arthur Kay
7. Plastic Gangsters-Plastic Gangsters
8. Rocksteady Party-Potato 5 And Laurel Aitken
9. Melancholy Sally-The Loafers
10. High Flyer-The Originals
11. Don't Go Away-The Hotknives
12. Come Into My Parlour-Skin Deep
13. These Things-The Riffs
14. Average Man-Maroon Town
15. 007 (Shanty Town)-Natural Rhythm
16. Carnaby Street-The Volcanoes
DISC 4:
1. Special Brew (Live)-Bad Manners
2. Rudi Got Married (Live)-Laurel Aitken And The Loafers
3. Missing Words (Live)-The Selecter
4. Hands Off She's Mine (Live)-International Beat
5. Concrete Jungle (Live)-Special Beat
6. Dick Barton (Live)-The Hotknives
7. The Undertaker (Live)-The Loafers
8. Rough Rider (Live)-The Selecter Feat. Prince Buster
9. Lorraine (Live)-Bad Manners
10. Stand Down Margaret (Live)-International Beat
11. Too Much Too Young (Live)-Special Beat
12. 3 Minute Hero (Live)-The Selecter
13. W.L.N. (Live)-The Hotknives
14. Walking In The Sunshine (Live)-Bad Manners
15. Mad About You (Live)-Laurel Aitken And The Loafers
16. Non Shrewd (Live)-Big 5
second copy, different cover
signed
both CDs, no art
CD manufactured in Japan for US
2007 remaster with bonus tracks (one hidden)
booklet signed
1. Water Fountain - David Foster
2. The Stone Quilt - Desmond Child
3. Major Dreams, Minor Lies - David Benoit
4. Songs Without Words - Eric Bazilian
5. A Hollywood Nocturne - John Corey
6. Miracles - Walter Afanasieff
7. Garbo Redux - Bob James
8. Everything I Do (I Do It For You) - Michael Kamen
9. If You Asked Me To - Diane Warren
10. Generations - Jim Brickman
11. Not Like This - Jeremy Lubbock
12. This Isn't Love - Brian Wilson
13. What Can You Lose - Stephen Sondheim
14. Life Is A Circle - Michael Whalen
15. Cousin Stu - Jeff Lorber
16. Blue Modal Morning Alive - Carole King
yet another copy
another copy
second copy