I got a sunny day after three days of nasty wet.... I took the camera on the bike ride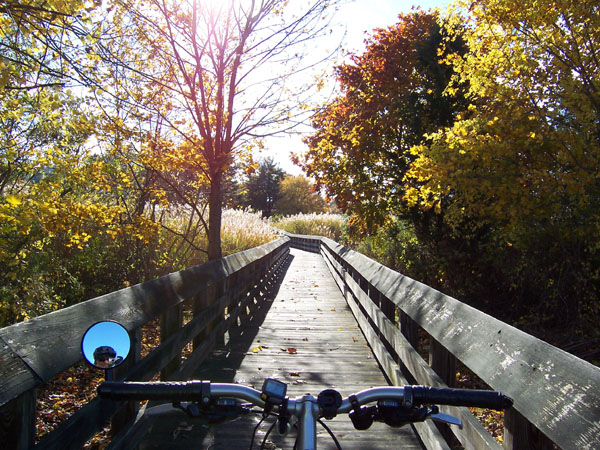 The neighborhood in fall colors...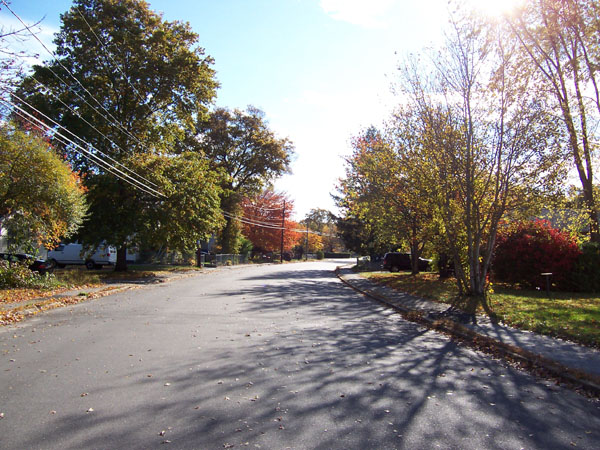 You get these blasts of colors everywhere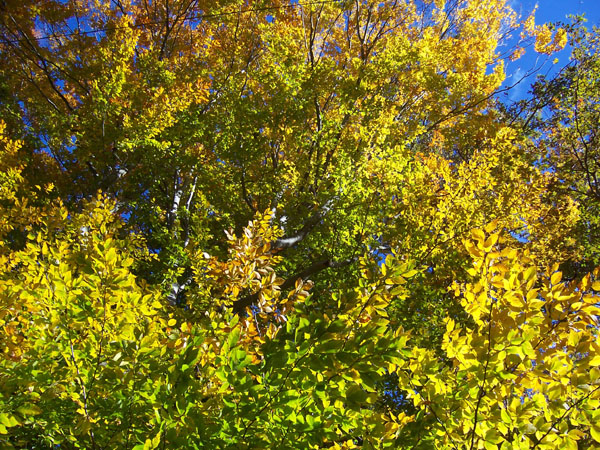 Lol, below is the $12, 000.00 root...not the big one in the middle but the smaller one just above it coming from the trunk on the right.....you see I met this baby face down one day right on the front of my upper jaw...and that started what was to be a 3-year chain of events on my front teeth, topping out my dental insurance by February each year ...'till I had anti-up the bulk of the 12 grand myself. Finally, I can smile again...but that's one expensive root...it'll always be a memorable place in my life.
It's sort of an OK picture too I guess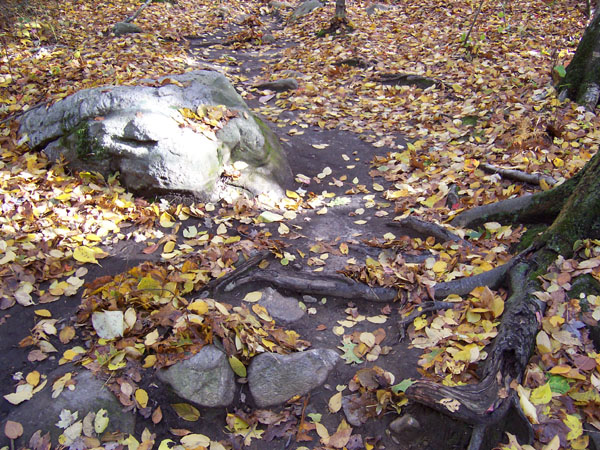 Just some trail pictures...riding every day is good therapy...I have many routes, and I change the music each day so even the familiar routes are different every time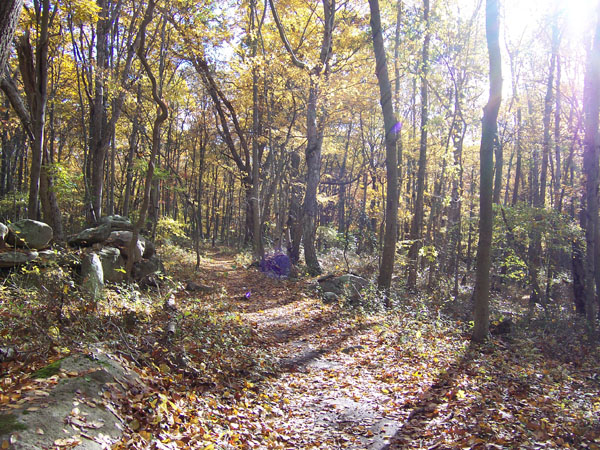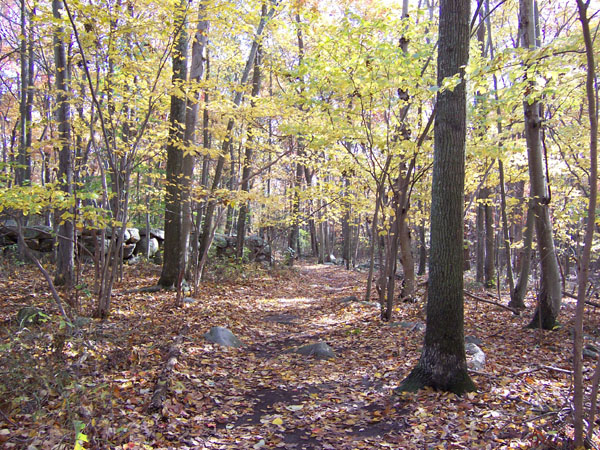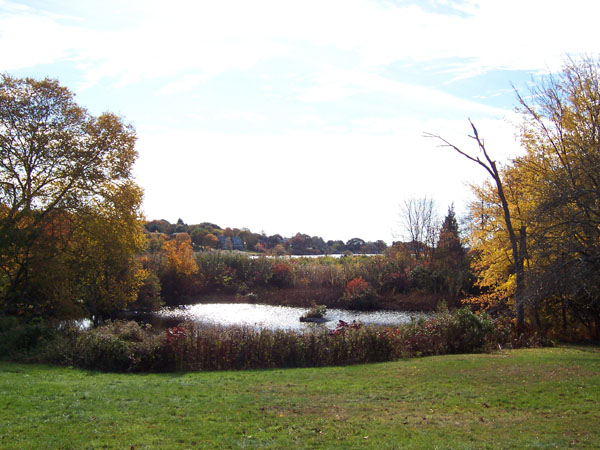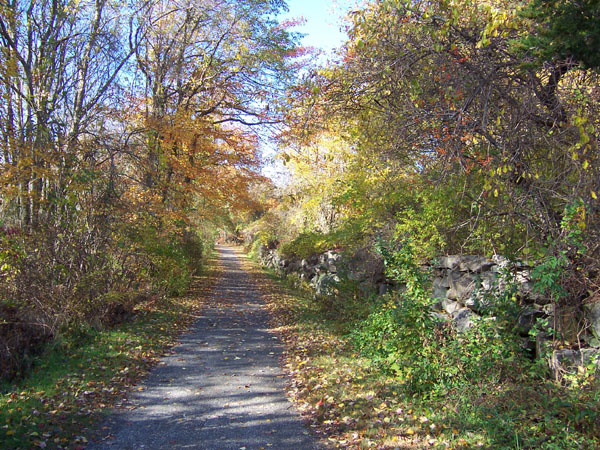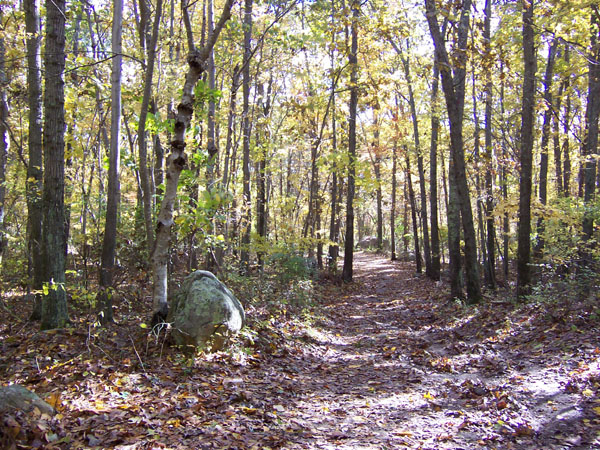 The leaves at 8mph/13kph...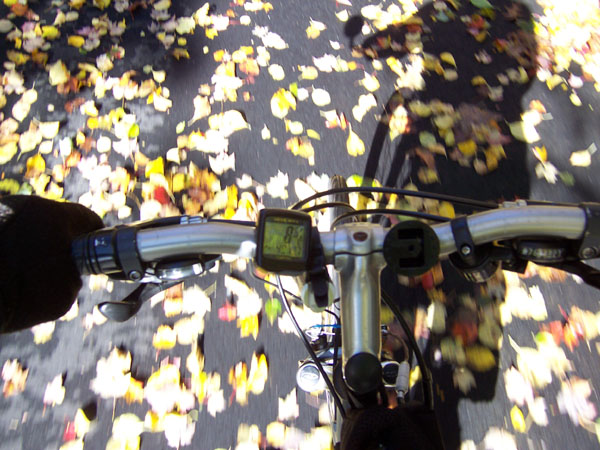 ...and at 13/24...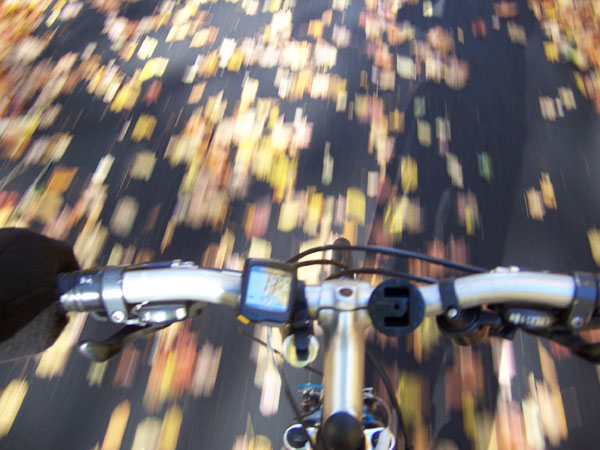 ...and at 15.9/26
(There's candy in the pouch if ya want some)...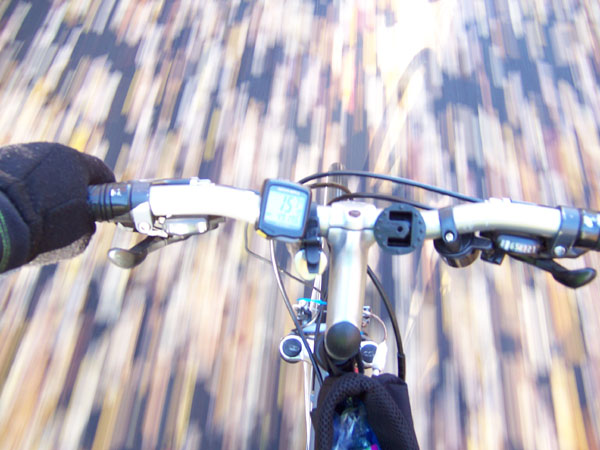 ...then coming back down the boardwalk to go off on another route...where I found....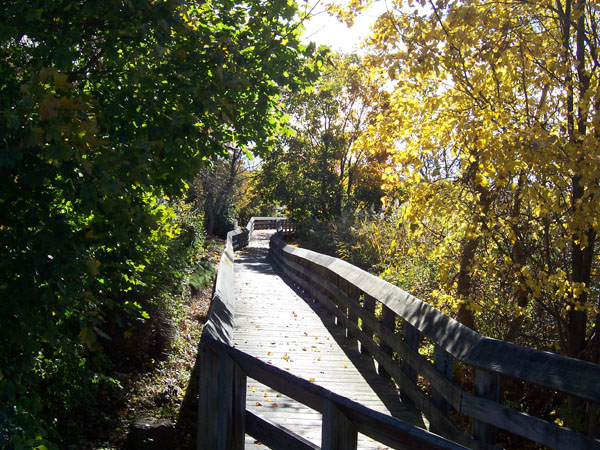 ...BILLY!

Breaking news, this just in...
BILLY FOUND!!
October 25, 2009
API
Groton, CT- Billy, the missing mountain was found this morning by a local bike rider after coughing up a few boulders in the rider's path. He was demanding information on the whereabouts of his tree Ethyl, and threatening the eastern seaboard with quakes if his tree was not returned.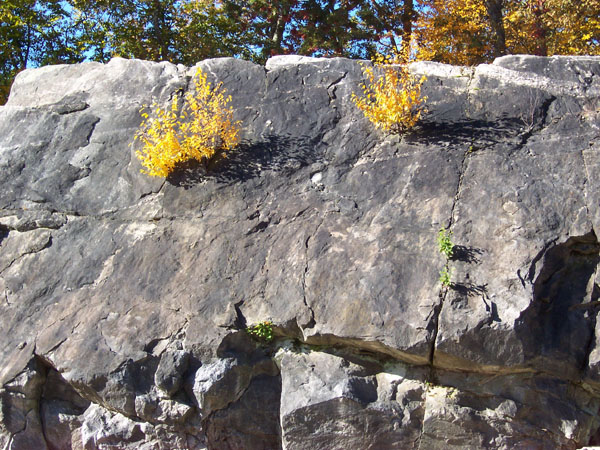 Ya gotta look for the face...Come on folks, ya gotta uuuuuuse yer imagination here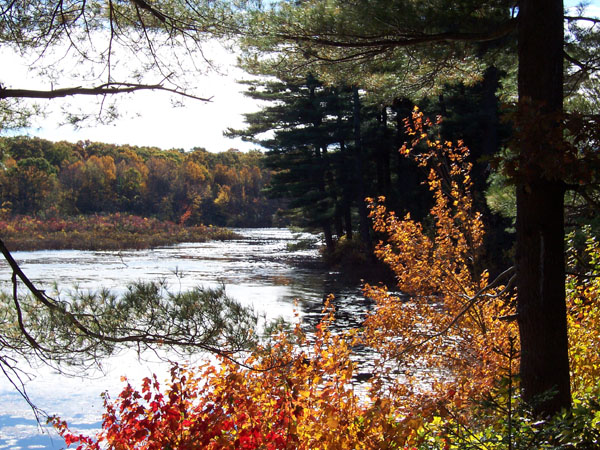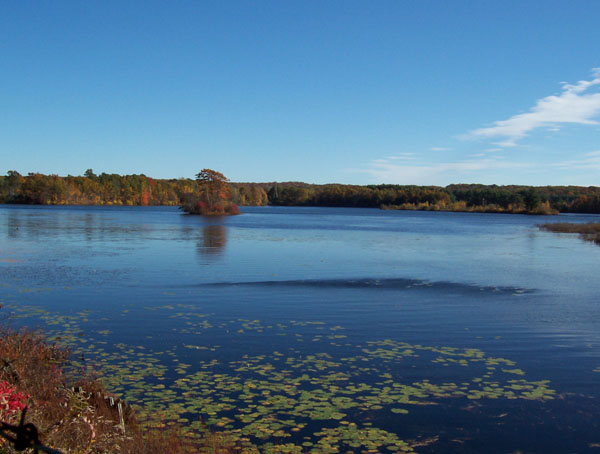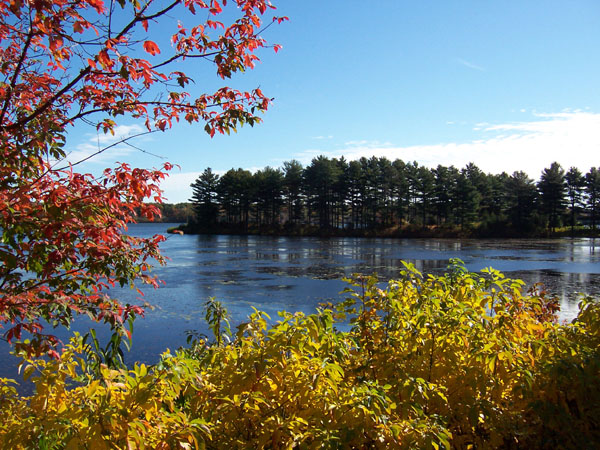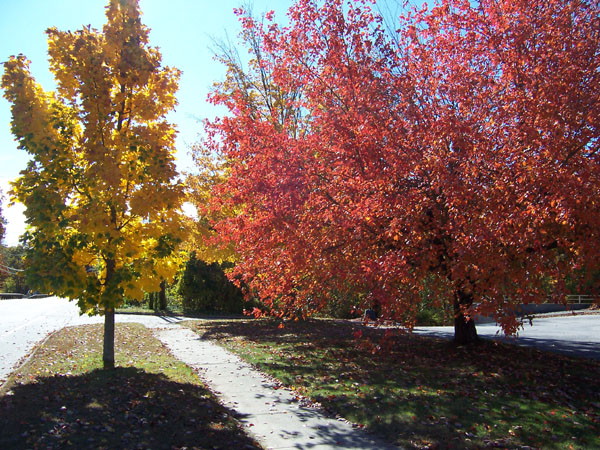 You gotta watch them deer signs, they jump right out in front of ya!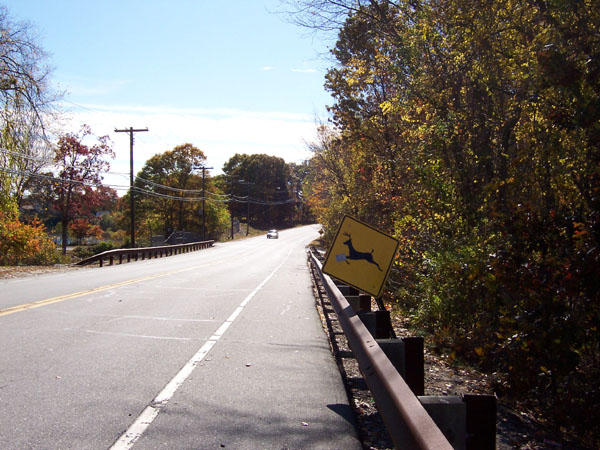 They had 5 this Spring....3've made it so far
It's been fun watching the kids get bigger this year