Galoot Co-Log-Nuh wrote:
BTW baddy.... I can see Camelback from my livingroom window overlooking Mountain Spring Lake. I drive up Cays Road everyday (do you know The Raiders?). Ever been to Christines Bar beneath La Vina Restaurant? It takes some time to get use to the "Cutterman" (redneck) mentality though. Who knows, maybe someday soon I'll be sporting a mullet myself!!!
And yes we have had dinner at Tannersville Inn and Seafood at Smugglers Cove and great steaks at Baileys in Mt. Pocono
Boy, I knew first names that knew the Cays. I knew Mrs Cays quite well and her son Bob not as well, (don't ever take any hot chili peppers from his garden). It was 22 years ago so I'm a bit foggy on it. I went to Christines
all the time
, it was so close to home I'd stop in all the time. The Raiders, that's familiar, butIi just can't place it...was that John who lived across the street and down little from the Cays?, (I lived in the apartment in the rear of Mrs. Cays').
The first floor, on the corner closest to the camera was my living room...my bedroom was behind it..."The Porch" was where we had cocktail hour. I'm guessing Mrs. Cays is no longer with us and I'm afraid to ask...God Bless Katherine Cays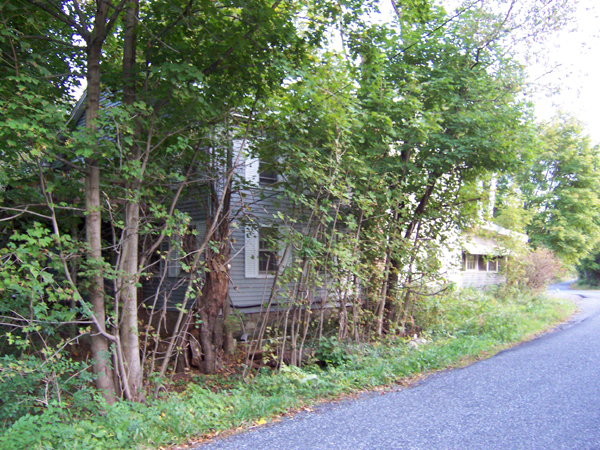 Boy, small world huh? A buried out of the way little used road in the middle of nowhere with 15 cars a day is where I lived, and you drive down the road every day, what a riot!