Compost garden going in.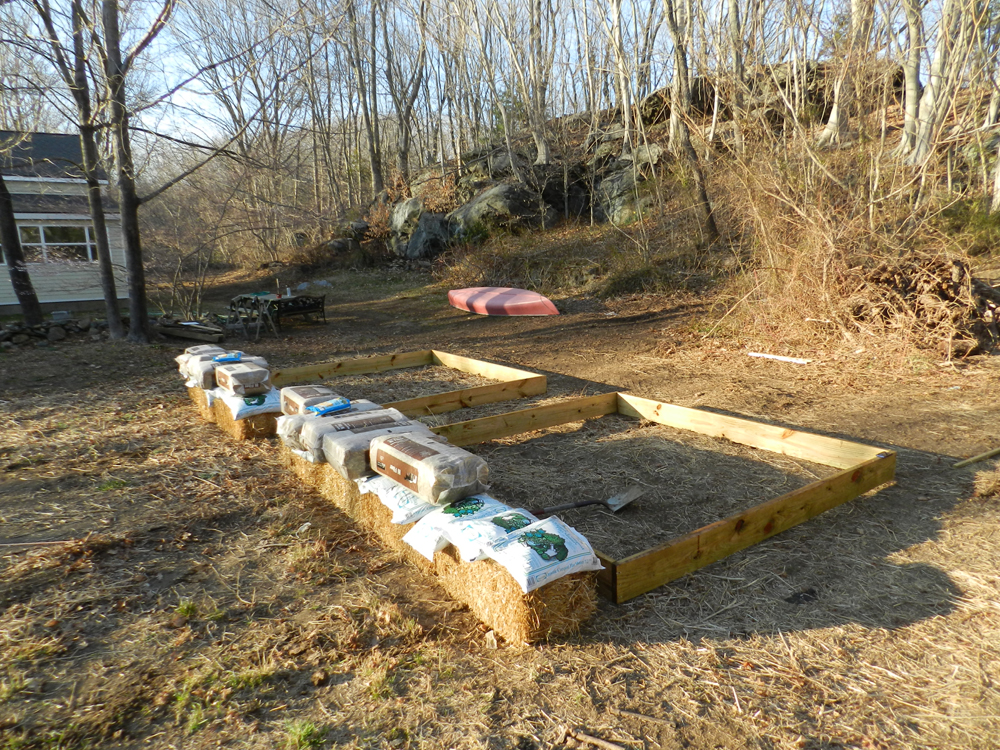 Top layer regular compost.
Hay
Thinner layer 60% herbavore manure / 40% compost.
Bottom layer Lucerne hay (hay in molasses to get the engine going first year).
Planting dense and mixed. Dense to cut off real estate and light for weeds, and mixed to confuse pests. Build it once, then just keep adding regular household compost thereafter... hopefully in a few years the engine will be running and the garden will be self-seeding in heaven(ly soil).
Swiss chard
spring onions,
tomatos,
parsley,
tomatos
snow peas
beans
broccoli
zhuchinnihoweveruspellit
squash
peppers
markot (carrots)
and maybe some other stuff.
The speakers shine out from the front porch, about 20 feet (7m) apart, onto the garden area
Yup we had Zappa out there, building it right, (and Eric Burdon. and BB King so far).
So that's always fun
I thought it was the Hokule'a, baddy...