tweedle-dumb wrote:
Disco Boy wrote:
slime.oofytv.set wrote:
yea, & similar earlier posts by many others were selectively ignored in a lame intimidation attempt by a bunch of über-pussies to gang up on disco boy, who continues to serve 'em back their own chickenshit on a silver fucking platter
I try to do my best...but it's not always easy.
Funny how you pat yourself on the back when somebody comes to your rescue, and you take pride in the fact that they play the pity party victim card on your behalf. Sad.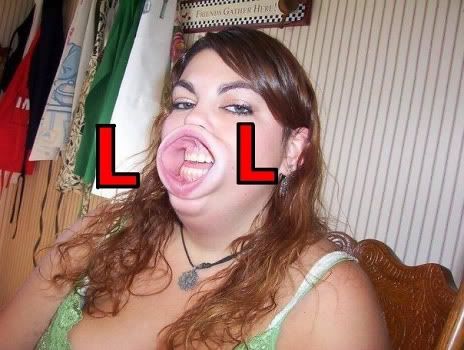 I wasn't patting myself on the back or being rescued, moron.
tweedle-dumb wrote:
Why am I not surprised?

Face it HBB, you've lost the Ron Paul debate. He lost the election. Get over it. He's not coming back.


I like slime. I appreciate his depth of knowledge about Zappa related info and his sense of humor, but why he feels the need to come to Honey Boo Boo's rescue once again is beyond me.


Face it Honey Boo Boo...you lost the Ron Paul debate. You lost the gun control debate. You lost the economics debate, and you lost the constitutional debate. In return, you lash out because of your refusal to accept being proven wrong time and time again.
Debates? What debates? I've been playing Expose-the-Moron with you now for eons. And you STILL don't get that you're the moron. You can't admit you're wrong because of your SEVERE denial and you wouldn't know common sense if it sucked your cock.
Mij wrote:
Disco Boy wrote:
And what, "...comments that are miles away from Frank's thinking by peoples who claim that they are themselves a genuine Zappa's legacy product, if such a thing exists...", are you specifically referring to? Do tell, you non-moron you...
Promoting statu quo about guns when the Zappa's family signed for a gun-restricting law.
Not really the in-house philosophy.
You may have a point on the gun control issue...but it's debatable whether or not FZ would be for stricter gun laws since he was a Constitutionalist and used to read the US Constitution to his family. But on the other hand, FZ was a hardcore Capitalist who wanted to legalize drugs, abolish the IRS & income tax and couldn't stand unions or Communism/Socialism, etc. So, for you to imply or state that Libertarians or even all Conservatives make, "...comments that are miles away from Frank's thinking by peoples who claim that they are themselves a genuine Zappa's legacy product, if such a thing exists...", is just NOT true. Frank Zappa's beliefs were FAR closer to Libertarianism than most here would like to believe, including YOU.
Mij wrote:
Less guns = less frequent shootings of innocents in shopping malls, in schools, on the street, etc...
ONE. MORE. TIME. FOR. THE. WORLD.:
Most statistics prove otherwise. And even several US politicians who support stricter gun laws agree that it won't make a difference. And while I agree something needs to be done, it's mental illness issue, not a gun issue. So, since that's where the problem lies, that's where efforts need to be focused...
tweedle-dee wrote:
The bottom line is the gun people do not want to give up their guns because they want to be well armed if they have to fight the Goverment and frankly that is why the Founders put the 2nd amendment in the Constitution. If everyone was not so parnoid and wanted to do the right thing then you would be able to curb this insanity, but 100,000,000 people do not want to willingly give up these arms and therefore due to the logitical impossibilty it will never happen.
Case closed...
That's an over-simplification and doesn't tell the whole story. Most people want their rights upheld. And in particular, they want and should have the right to protect themselves by bearing arms. I don't see anything wrong with this. Upholding your Constitutional rights should be viewed as extremely important. And if the 2nd Amendment is destroyed, all hell is going to break loose...
_________________
"...I'm absolutely a Libertarian on
MANY
issues..." ~ Frank Zappa, Rochester, NY, March 11, 1988