For many years Zappa fans have been talking about expected and unexpected.
It's beyond the obvious but the obvious is something that makes
our wait all the more fun.
In those SAW movies the characters play a game for their lives.
It is fair to say we do not get involved in putting a key into a door
where a gun affixed behind the door blows the guts out of our skull.
I don't know I always preferred the cheap B movies of the 50s
and classic horror beforehand.
Be it a ZappaNG forum member can wear a fine honed detective hat
or they are guessing the probable we meet here annually playing this game
of Zappa Halloween where it's about the expected and unexpected.
23+8 = 31
Here is a little treat.
For those that do not own or have not rented SNL Season 4
Netflix will soon be having it as a streaming title.
The physical DVD media is already available from Netflix but streaming capability of
this tittle is on it's way.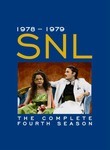 My Blue Ray Player has a wireless interface and streaming is a fast and easy way
to get a movie without waiting for the media in the mail.
While I do not feel this is the best fidelity it certainly is fine for viewing instantly
that is all part of my monthly agreement with Netflix . Any title I place in my Watch Instantly Que
I can watch on any home computer or my HD TV or computer anytime I like.