BuckSouth wrote:
Can anyone enlighten the southeast fans if any ZPZ concerts will be scheduled for Atlanta or anywhere in the S.E soon? Would love for the Apostrophe show to come on down. Any information appreciated.
Unfortunately, you'll have to wait until next year for a ZPZ date. And it looks like you'll be getting Flo & Eddie instead of
Apostrophe (')
...
_________________
ONE NATION UNDER SOCIALISM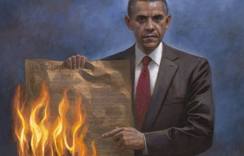 Because of Obamination's spending & socialist BS, America and much of the world will endure one of the worst depressions in history in
5...4...3...2...