Tom Jobim - 25th of January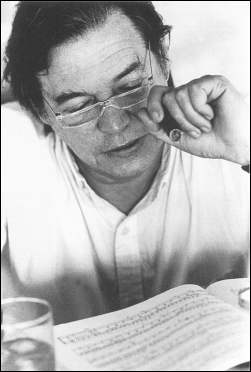 Antonio Carlos Brasileiro de Almeida Jobim
(January 25, 1927 in Rio de Janeiro – December 8, 1994 in New York City), or
Tom Jobim
(as he is fondly known in his home country), was a Brazilian composer, arranger, singer, pianist/guitarist and one of the primary forces behind the creation of bossa nova, and its subsequent global popularity.
Jobim's compositions, known for their exquisite melodies and harmonies, have been performed by numerous notable performers both within Brazil and internationally.
(...)
Jobim acquired international fame with the release of the Grammy Award-winning album Getz/Gilberto (1963), featuring the international hit
"

The Girl from Ipanema"

(<<<YOU CAN HEAR

ZAPPA

PLAYING IT AND SOLOING OVER IT'S THEME AT SEVERAL POINTS HERE>>>)
sung by Astrud Gilberto. Jobim composed many other acclaimed albums afterwards.
_________________
The most beautiful thing we can experience is the mysterious. It is the source of all true Art and Science. - Albert Einstein