Tripmyster wrote: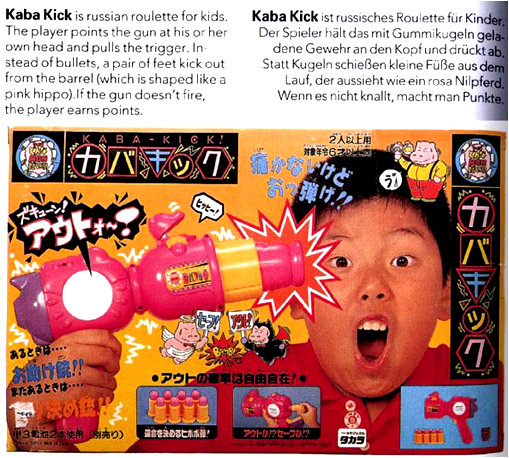 I think that one might actually come in handy, prop for all the times when you see someone or something
so stupid
you just wanna end it and save yourself from the overwhelming futility, I'd use it daily when watching the news. Orz
Now, what we really need though is the
BAKA!
gun, this gun is used to shoot a high pressure, loud volume "IDIOT" at anyone who is being stupid. For extreme cases the companion
BAKA!
bazooka is available. (It is featured in the anime Gakuen Alice. Don't know if they really exist.)