Did this one last semester for a photography class...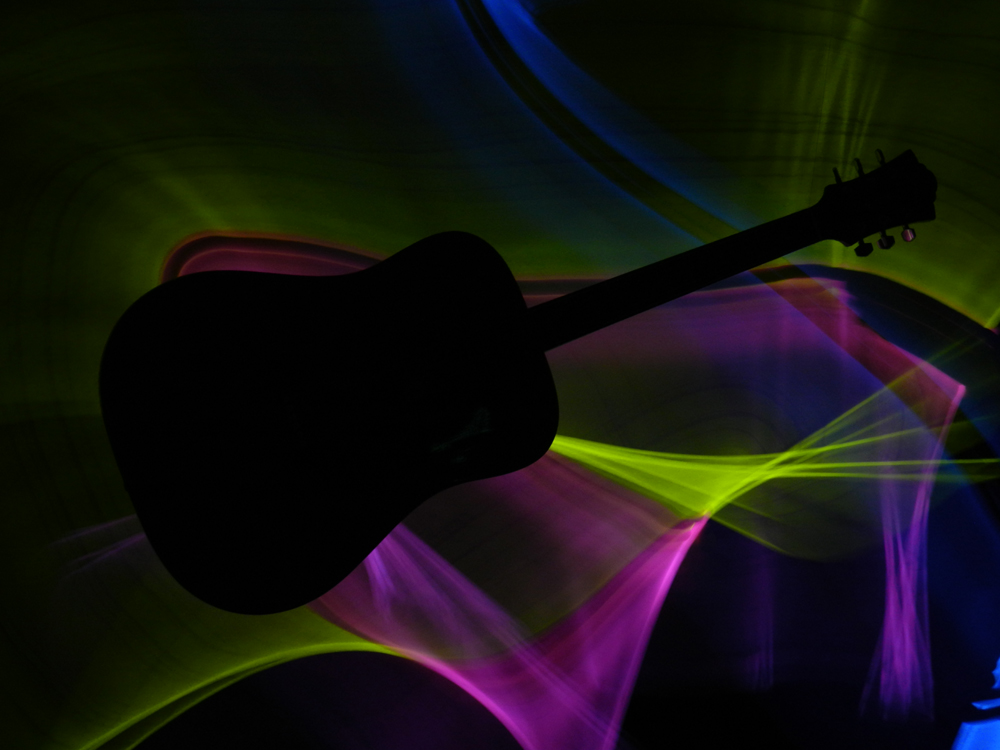 What ya do is hang your ax from the living room ceiling with fishing line and put a light absorbent backdrop behind it. Then get a generous mittenful of large glowsticks and have then sticking way out of both sides of your hand. Camera on a tripod for a ten second exposure (at night of course), and self time the start. When it starts, wipe the glowsticks around the back outline behind the guitar, and check out the results...adjust wipe speed and coverage area as needed, (I wore black with long sleeves, a black balaclava and black gloves, (and after the photo I was ready to rob the neighbors house).
What was weird also was walking around the living room with the guitar suspended by near invisible(flash made it visible below), fishing line, it was eerie to see it levitated mid air, (kept doing double takes). This method could of course be used in daylight shots to have many objects seemingly hanging mid-air around a subject if the mood strikes you.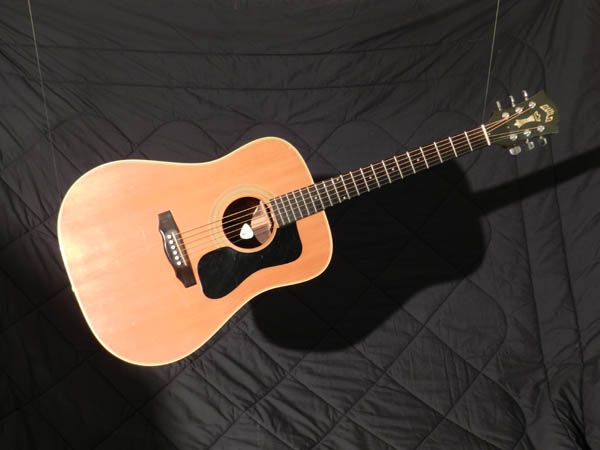 It was a fun class, they made us shoot different [assigned]types of pictures every week and we picked our 2 best, but them up, and judged them every Wednesday night...people were turning in great shots every week.