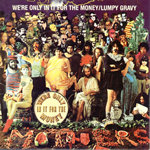 i never get bored with this one. I wasnt alive in the 60's, so i dont really understand
all
of the references, and subject matter...
I understand a good amount of them, but everytime i listen to it, i "get" something new, and pick up on a new sound or subltie.
such a great album to digest
_________________


I aint gonna squash it, and you don't need to wash it...