Caught an International Space Station flyover in my telescope which is no easy thing to do because it moves so fast (and the scope can only show one degree of sky)...the trick was my binocular mount adapter (that makes a super finderscope) let me find the ISS fast in the binocs, set in a little "lead" on it, then switch to the eyepiece, locate and keep tracking....I got about a 45 second flyover and lost it three times, it was fun.
Sukkers bright, three times as bright as the brightest star, easy to see, can't miss it...
HERE you can get a schedule of a flyover coming to a sky near you
....just select your country in the upper left of the page
Star party pix...
Life is good...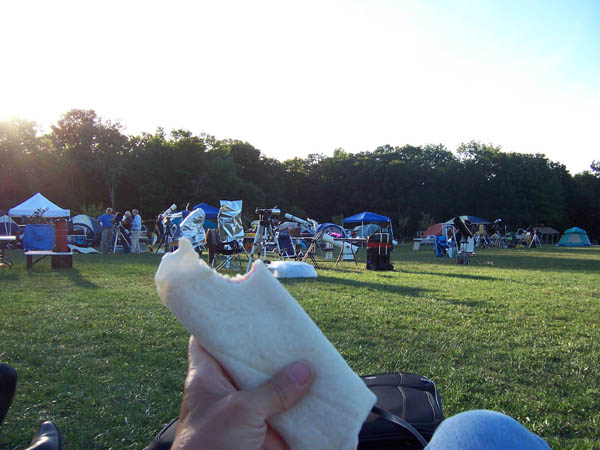 Rose made some wraps...meanwhile on my left she's searching for Venus in the day...locate it in binocs, then go for it naked eye...she has some cloud cover for extra fun...
Here we all are...the baddy's are third row up, second and third ones in...down in the front row (3rd and 2nd from right), are Carolyn Shoemaker and David Levy, discoverers of many comets including Shoemaker-Levy 9, the one that impacted Jupiter. They had a lot of cool stories about not only SL-9, but working at Palomar and all kinds of stuff...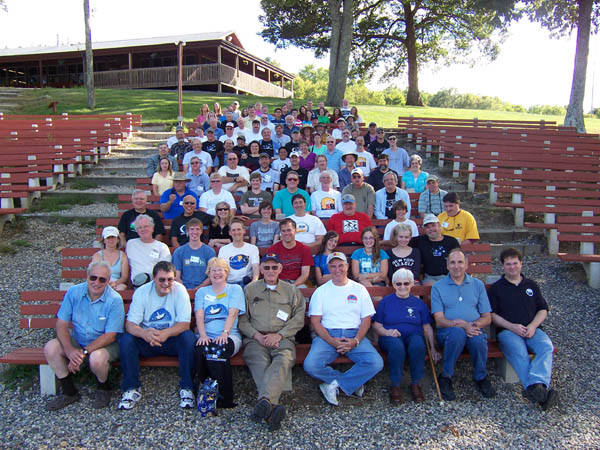 I like these...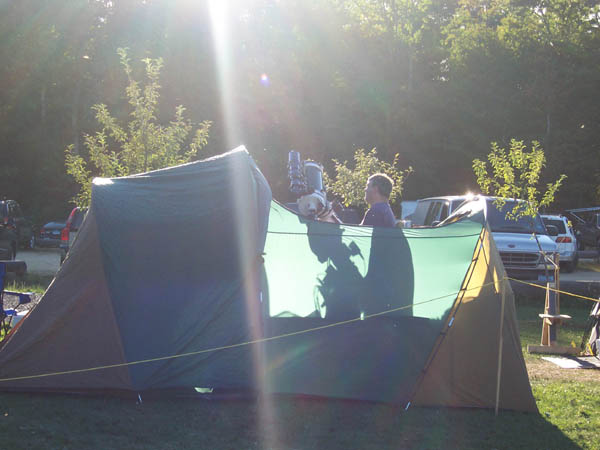 This sukker was ad much fun as a big dobsonian. Home-made from coffee cans (Chock Full O Nuts, the Heavenly Coffee), and crutches... it has super optics, a real sleeper. I spent some time with this neighbor observing with it, it was reeeeely cool...