Thanks for posting this.

These are very interesting interviews with Dweezil and Thunes.

It's kind of sad to hear Flo & Eddie won't be touring with ZPZ this year. Dweezil cited the reason being his unhappiness over their lack of preparedness and consequently poor performance at last summer's Bearsville Theater warm-up show in Woodstock, NY...
_________________
ONE NATION UNDER SOCIALISM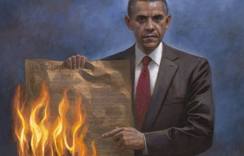 Because of Obamination's spending & socialist BS, America and much of the world will endure one of the worst depressions in history in
5...4...3...2...