A rope leash wrote:
That "drop of goo", if left in its natural environment, is a probable person.

The disrespect for life shown here is wretched.
It's a sad state of affairs when one person/one group of people decide that their personal religious convictions supercedes one genders civil liberties. That is the definition of fascism, no matter how you try to boil it down.
The whole abortion issue, as it relates to politics is a ploy created by the Right to court the religious vote, at the expense of those living in poverty who can't afford the usuary created by the health care and insurance industry. That is the bottom line.
just plain doug wrote:
How can one agree with someone filled with so much hate?
If you're refering to me, all I'll say is you can choose to agree or disagree with me, but nobody can disagree with facts. I'm a product of my environment and have formulated my views based on personal life experiences and how other peoples decisions have directly and negatively affected mine and my family and friends lives.
pedro2 wrote:
It's old news anyway.
Check the date , also a few Dems voted with the Reps.
TUE MAR 01, 2011
AT 06:10 PM PST
House GOP votes unanimously to protect big oil subsidies
Grasping at straws , Spacer ?
First off, thats not that old of news. That was a recent vote. Whether a few Dems voted with the unanimous Republicans doesn't matter. There are a number of Democrats who switched parties from Republican and who always vote Conservative, regardless. It's a ploy to mislead voters based on what the public sentiment is towards either party. The Dems who voted in favor most likely either switched parties from Republican, or they automatically always vote with the Republicans.
What I'm grasping are pieces of a puzzle that when all put together shows a picture of a man who isn't what his minions of cultish followers are brainwashed to believe. In the case of Ron Paul, he claims to be for less/no spending, small/no gov't and this Constitutionalist, who in actuality, is the highest spending congressional member in his state, voted to increase the size of gov't by regulating womens bodies, as well as a plethora of other issues.
Facts are facts. People on the Right seem to be challenged when it comes to things like facts and hard numbers and statistics for some odd reason.
If you keep rolling your eyes, you'll go dizzy.
KAPT.KIIRK wrote:
Spacebro',I get your against RP,but are you for anyone else or party?
I am. I've stated as much several times. I'll even state again "one more time for the world". Considering the pile of douchebags running for office, I'll stick with the incumbant, because he's less douchebaggy than the rest of them, plus he has a better record. Hopefully that satisfies you're curiosity.
Disco Boy wrote:
SPACEBROTHER wrote:
Ron Paul voted to give free money via oil subsidies to billionaires, then tells his supporters that he's against them. Ron Paul supporters have to be the stupidest people on the planet...
House GOP votes unanimously to protect big oil subsidies
http://www.dailykos.com/story/2011/03/0 ... -subsidies
..................................................................................................
In typicical Republicasshole fashion, Ron Paul is obviouisly only interested in benefiting the rich at the expense of the poor. His support for oil subsidies in addition to his voting to kill Planned Parenthood and penalize women in poverty by gutting health care services is only the tip of the iceberg for this wolf in sheeps clothing.
Ron Paul is the sheep in wolfs clothing
...and his supporters are pathetic sheep
Suck on that Disco Boy
A little reading goes a long way...
http://www.ronpaulforums.com/showthread ... -subsidies
...
Notice how all of your sources only pro-Ron Paul websights?
Oh wait, you don't, you're the only one on the planet who is right, and everybody else and their news sources are wrong. Damn, to think, out of the 7 billion people who live on planet Earth, only one single dope smoking Ron Paul supporter in the entire world is right.
How's that delegate thing workin' out for ya? You just know Ron Paul's gonna beat Romney...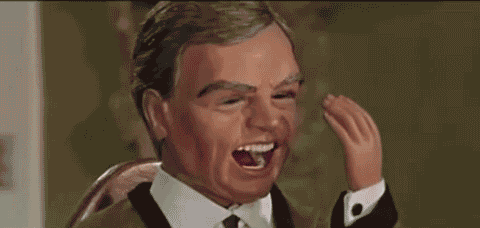 ...also, I notice you like to crap a lot on the forum with your sand castle doo doo picture...
Disco Boy wrote:
..you might want to change out your drawers sometime Disco Boy...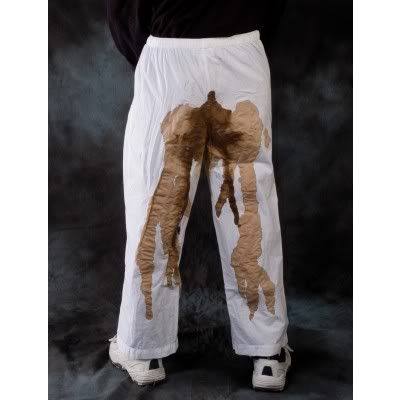 ...your the one who has to live in your own stink.