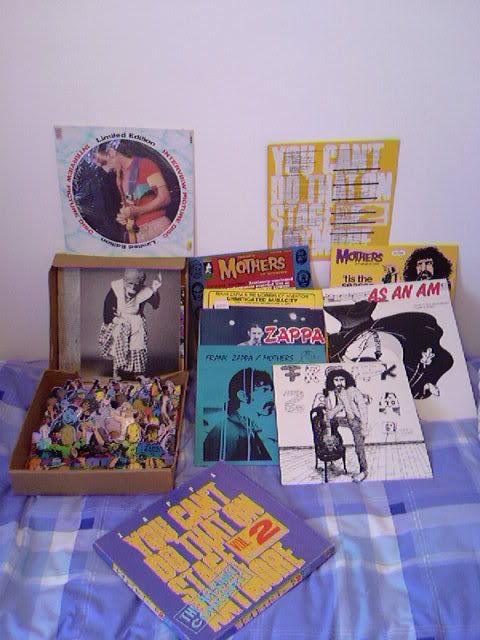 I had more solely everthing original new from shop that i could not find when the CD took over.
1 YCDTOSA sampler
2 Thing Fish gone still got booklet.
3 Guitar must of came out or i never seen it on CD before vinyl now gone.
4 Broadway the Hard way gone same reason as 2
5 I bought Greensleeve vinyl Chunga's Revenge for a song a year or 2 a go,think i get it framed on the wall.
I remember seeing stairway too heaven bolaro 12in,i aready had the songs on BBYNYIYL so i never had.
_________________
Arf you out of your fucking mind.