UPDATE
:
Jan. 26 ~ Concrete Blonde, Richshaw Theatre
May 26 ~ Roger Waters (
The Wall
Live), BC Place Stadium
July 2 ~ Dream Theater w/ Crimson ProjeKct, Gibson Amphitheater, Universal City, CA
Aug. 3 ~ Rodger Hodgson, River Rock Show Theatre
Sep. 5 ~ Devin Townsend Project / Katatonia, Commordore Ballroom
Oct. 5 ~ Steve Vai, Commodore Ballroom
Nov. 11 ~ Neil Young & Crazy Horse, Rogers Arena
Nov. 12 ~ Leonard Cohen, Rogers Arena
Nov. 13 ~ Rush, Key Arena, Seattle, WA
Dec. 3 ~ Journey (1st time in Vancouver in 30 years!), Loverboy & Night Ranger, Rogers Arena
Dec. 22 ~ Zappa Plays Zappa, Commodore Ballroom
I saw Rush live at Key Arena in Seattle on Tuesday night and I can't say how much I enjoyed it! The production values (Howard U keeps raising the bar each tour), the flow of the setlist, the reaction from the fans, to the sheer intensity of the experience! Rush are truly at the top of their game. They are like fine wine - they just keep gettin' better. Despite the fact I had a decent centre ice lower bowl seat, the only down side to the show was that the sound could've been better - at times Geddy & Alex were either too low or too high in the mix. But overall, the sound was pretty good. There were a few fuck-ups. The first one, was at the beginning of the 2nd set, Alex was supposed to start playing the intro to
Caravan
with Neil, but his black Les Paul Axcess wasn't turned on and then gave his roadie a dirty look. About 10 seconds later it was fixed but it kind of messed up the song for me. The second, was near the end of
Tom Sawyer
, when Alex usually meets Geddy at Neil's drum kit to finish the tune but didn't this time, and started playing one of the main riffs at regular speed, instead of slowing it down. Geddy was waiting at Neil's kit with a big smile on his face, just waiting for Alex to realize the fuck-up and when he did, he looked over his shoulder and they both laughed (I think Neil probably did too)!
Throughout the 2 hour and 40 minute performance, I don't think I've EVER seen them this happy playing live compared to other tours. They were precise as always but just goofy as hell. And don't even get me started on the intro, intermission and outro films! Also, Alex gave a nod to Washington State's recent legalization of recreational marijuana!
The show was a virtual sell-out. There were at least 10,000 there, possibly 11,000. And many of them were from Vancouver, including several I ran into at the motel I was staying at, and also a few friends who were there.
I stayed in Seattle for much of the next day and went to the top of the Space Needle, where I saw a Father, Mother and Daughter wearing black hoodies that read, "got geddy?", "got lifeson?" & "got peart?". I shit you not.
I also went to Experience Music Project (EMP) and even bought a set of FZ guitar picks in a
Freak Out!
case (w/ the
FO
,
WOIIFTM
,
CWR&TJ
,
HR
,
BWS
,
WRMF
album covers on the fronts and the FZ imperial on the backs) before heading back home.
SETLIST (1 of 9 variations throughout the
Clockwork Angels
tour):
Set 1:
Video Intro (Gearing Up)
Subdivisions
The Big Money
Force 10
Grand Designs
Middletown Dreams
Territories
Analog Kid
The Pass
Where's My Thing (with drum solo)
Far Cry
Intermission (Clockwork Angels String Ensemble enters)
Set 2:
Video Intro (The Appointment)
Caravan
Clockwork Angels
The Anarchist
Carnies
The Wreckers
Headlong Flight (with drum solo)
Halo Effect (with guitar solo intro)
Wish Them Well
The Garden
Dreamline
The Percussor (drum solo)
Red Sector A
YYZ
(Clockwork Angels String Ensemble exits)
The Spirit of Radio
Encore:
Tom Sawyer
2112 Overture/Temples of Syrinx/Grand Finale
Video Outro (Office Of The Watchmaker)
Here's some cool pics from the show: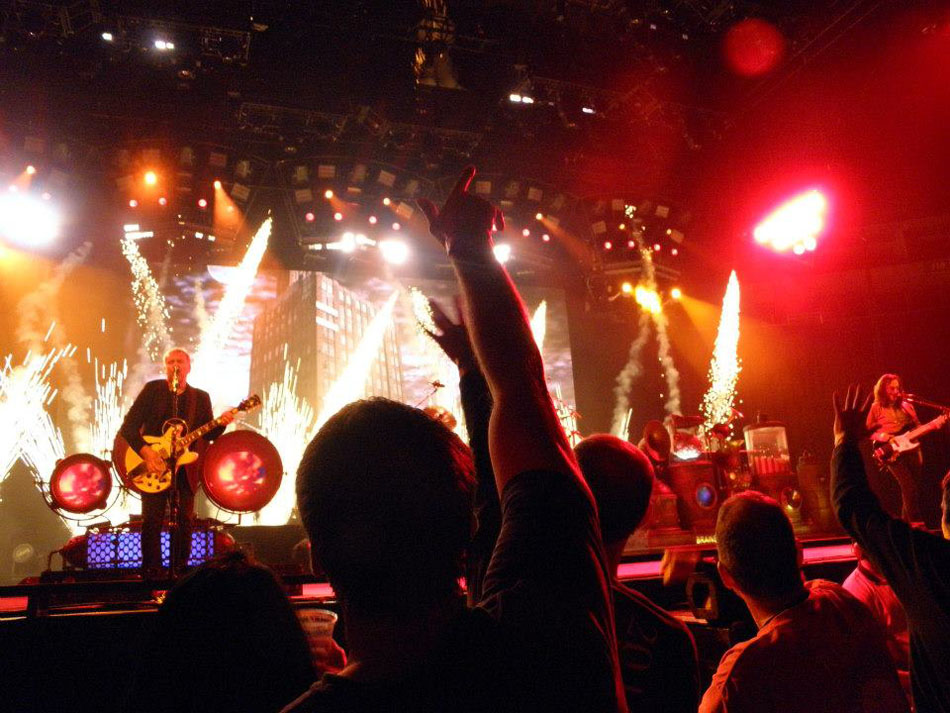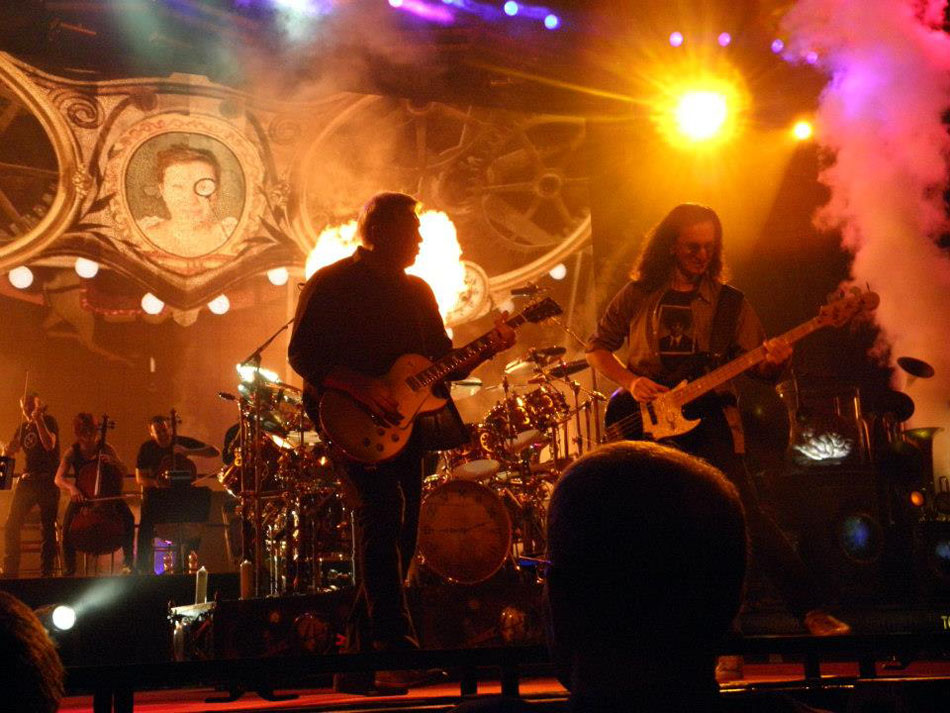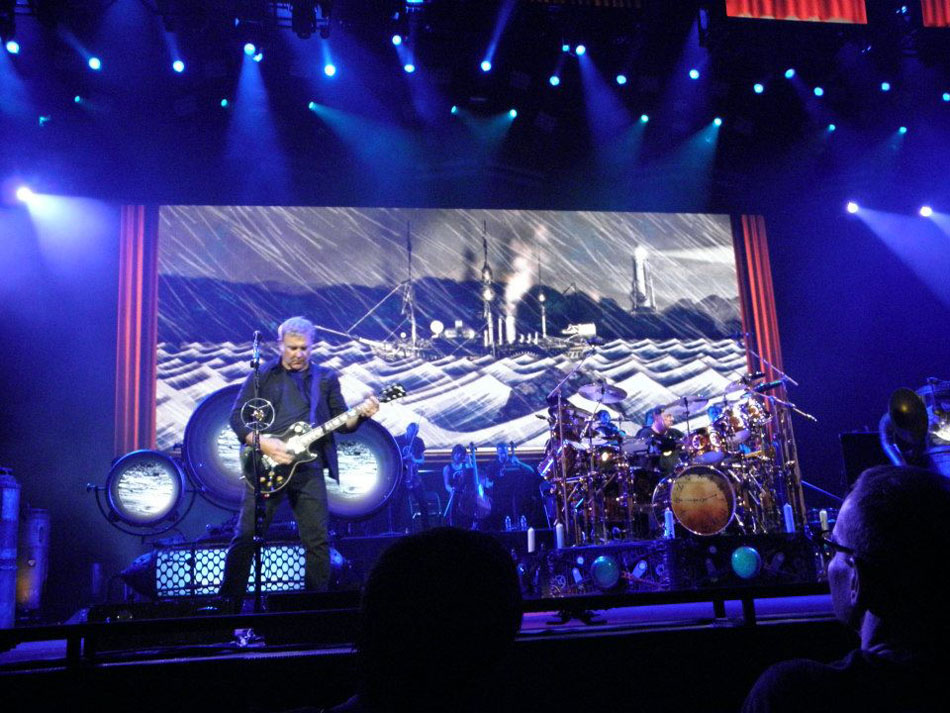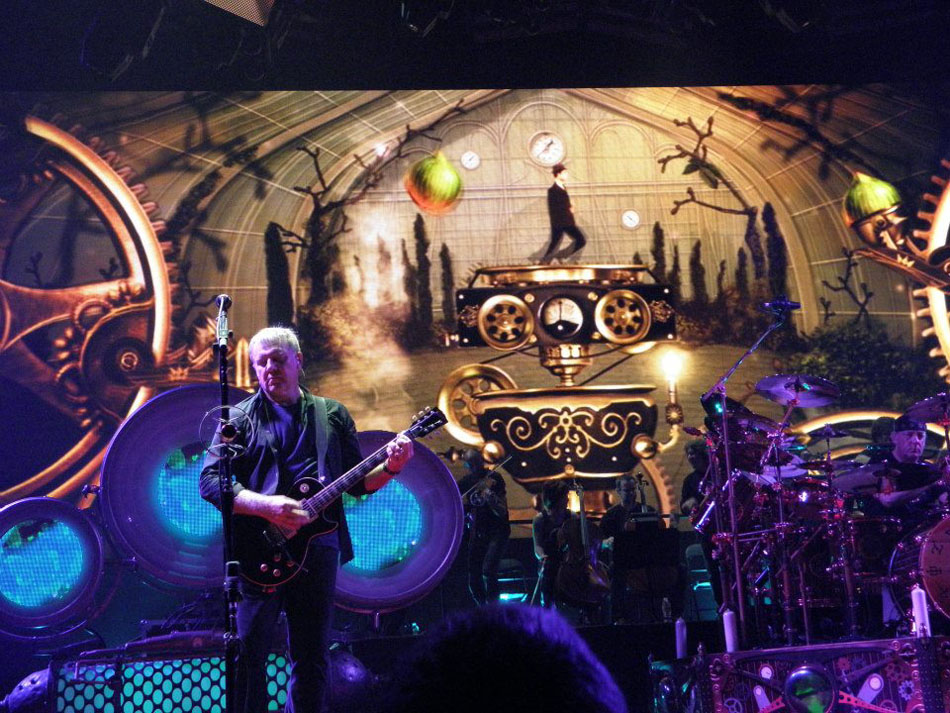 I can't wait for the 2nd North American leg next summer!
_________________
"...I'm absolutely a Libertarian on
MANY
issues..." ~ Frank Zappa, Rochester, NY, March 11, 1988