How's this, downer mydnyte?
My Friday trip to McKay's
Now Playing!
Now Playing!
(CD & Dvd-A)
!
!
WAAAH! (both Rhino remasters)
2000 Remaster
Promo Pre-release copy (no booklet)
2000 remaster w/ bonus tracks
Signed! listened to this in the store and what a great album.
disc 1 only no back tray art
1.Blue Image/Ride Captain Ride , 2.The Grass Roots/Temptation Eyes , 3.Vanity Fare/Hitchin a Ride , 4.White Plains/My Baby Loves Lovin , 5.Paul Revere and Mark Lindsay/Indian Reservation , 6.Melanie/Lay Down , 7. Paper Lace/The Night Chicago Died , 8.Redbone/Come and Get Your Love , 9.The Marmalade/Reflections of my Life , 10.Mungo Jerry/In the Summertime.
Now Playing!
1997 Sony JS approved remaster

1. Major Tom (Coming Home) - Peter Schilling
2. Hyperactive - Thomas Dolby
3. Promises, Promises - Naked Eyes
4. The Promise - When In Rome
5. Vienna - Ultravox
6. Enola Gay - Orchestral Manoeuvres In The Dark
7. King In A Catholic Style (Wake Up) - China Crisis
8. Steady - Jules Shear
9. Our Lips Are Sealed - The Fun Boy Three
10. Pleasure And Pain - Divinyls
11. Birds Fly (Whisper To A Scream) - The Icicle Works
12. The Honeythief - Hipsway
13. Souvenir - Rubber Rodeo
14. I Wanna Be A Cowboy - Boy's Don't Cry
15. The Captain Of Her Heart - Double
16. When Your Heart Is Weak - Cock Robin
17. Love Changes (Everything) - Climie Fisher
18. More Than Physical - Banarama
19. Vanity Kills - ABC
20. We Close Our Eyes - Go West

1. Dance Hall Days - Wang Chung
2. One Thing Leads To Another - The Fixx
3. True - Spandau Ballet
4. Come On Eileen - Dexy's Midnight Runners
5. Digging Your Scene - The Blow Monkeys
6. Sister Of Mercy - Thompson Twins
7. Under The Milky Way - The Church
8. Lean On Me (Ah-Li-Ayo) - Red Box
9. Since Yesterday - Strawberry Switchblade
10. You Don't Know - Scarlett & Black
11. Some People - Belouis Some
12. Shock - The Motels
13. Belly Of The Whale - Burning Sensation
14. Tenderness - General Public
15. Get Out Of London - Intaferon
16. Go - Tones On Tail
17. Slang Teacher - Wide Boy Awake
18. Lawnchairs - Our Daughter's Wedding
19. Mexican Radio - Wall Of Voodoo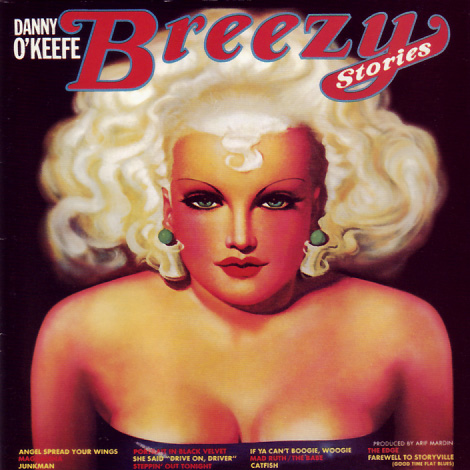 OOP (w/ Bonus tracks)
$22.94US